In 2006, Geneva Airport welcomed 10 million passengers, by 2016 this figure had climbed to more than 16 million and by 2030, 25 million are forecasted. Today, between 6:00 and midnight the airport is a non-stop hive of activity.
Geneva is a magnet for tourists as well as the international home of many institutions, humanitarian organizations and international corporations. Accordingly, there is an immense pressure on the airport to grow further. But the airport is facing a dilemma: How can the number of passenger be further expanded in the limited space available?

The airport has only one runway and the space for the construction of a second one is simply unavailable. In addition, there are constraints in the terminal and aircraft parking areas that do not make the operations easy.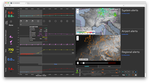 Geneva Airport - Weatherinterface
We're a small but efficient airport with high demand and large volume of traffic.

Thomas Romig, Head Airport Operations Center
The key to this increased efficiency lies in the new Airport Operations Center, which was set up under the direction of Thomas Romig and commenced operations on 1 May 2017.

In a large Operations Room, all airport processes converge. 30 workplaces are set up there to promote an optimal exchange between flight operations, ground operations, security operations, border guards, de-icing and clearing of runways. A large common display screen is provided containing a multitude of relevant information to help provide a common situational awareness for airport operations.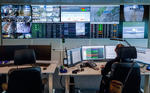 Dashboard Screen - the weather dashboard can be seen in the middle of the 2nd row
The weather dashboard application is a key element of this situational awareness. It was developed and is operated by Meteotest in close collaboration with the airport. It displays all relevant weather data and forecasts for airport operations at a glance.
We have found a trusted and effective partner to help us develop and manage the weather dashboard. Meteotest have been agile and highly responsive throughout the project.

Thomas Romig, Head Airport Operations Center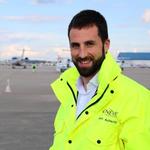 As the airport's weather services provider, the Federal Office of Meteorology and Climatology MeteoSwiss compiles the weather data specifically for Geneva Airport and provides it to Meteotest who imports it and displays it via the dashboard application.
«This common weather dashboard provides the airport with an important decision making tool allowing us to better manage weather disruptions», says Thomas Romig.
«With a single runway operation, any reduction in capacity will have significant impacts on the customers.»